«︎ Back to Recipes
Side Dish
Twice Baked Mashed Potatoes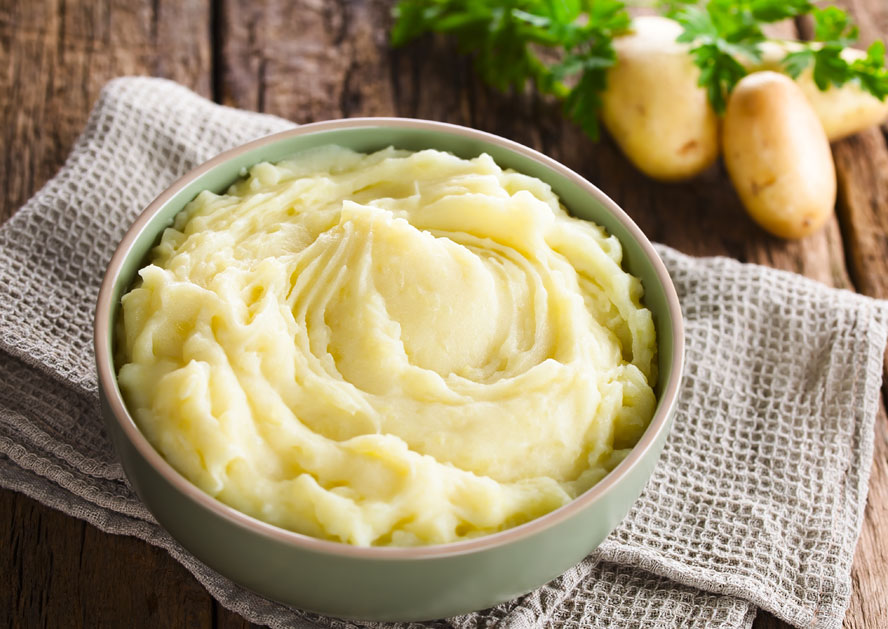 5 lb potatoes
2 cups Smith's Half & Half
1 cup Smith's Sour Cream
1 block cream cheese
1 stick of butter
1 tsp salt
1 tsp celery salt
1 tsp seasoned salt
1 tsp onion powder
1 tsp pepper
Paprika
Peel potatoes, then cut into cubes. Place cubed potatoes in a stock pot and cover with water.
Bring the water to a boil and cook the potatoes until they are fork tender.
Remove from stove and drain. Put the cooked potatoes in a mixing bowl, along with all the ingredients except the paprika and 1/4 stick of the butter.
Mash until potatoes are as smooth or lumpy as you like.
Place in a 9" x 11" baking pan. Melt the 1/4 stick of butter in the microwave, then pour over the top of the potatoes.
Sprinkle the paprika on top.
Place in a preheated oven at 350 F for about 45 minutes.
Remove from the oven when they are golden brown on top.