«︎ Back to Recipes
Side Dish
Swiss Vegetable Medley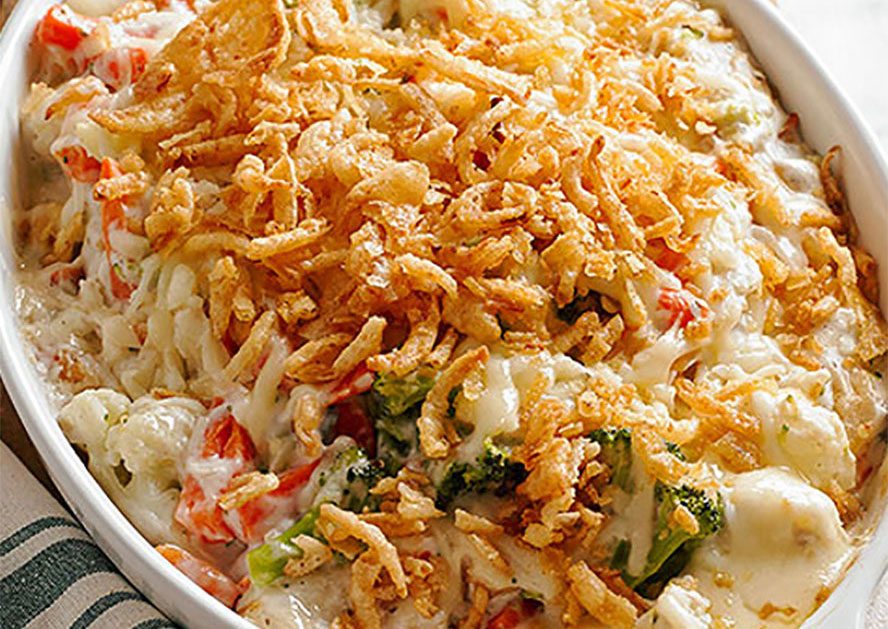 16 oz. California-blend frozen vegetables (thawed & drained)
1/3 cup Smith's sour cream
1 can cream of mushroom soup (or cream of chicken or cream of celery)
2 cups shredded Swiss cheese
1 small can of French fried onions
salt and pepper
Preheat oven to 350 degrees.
In large bowl, mix soup, Smith's sour cream, add salt and pepper to taste.
Add in 1 to 1-1/2 cups Swiss cheese and veggies. Mix together and pour into baking casserole.
Sprinkle top with the remaining cheese and the onions.
Bake 25 - 30 minutes.