«︎ Back to Recipes
Dessert
Swirl Cookies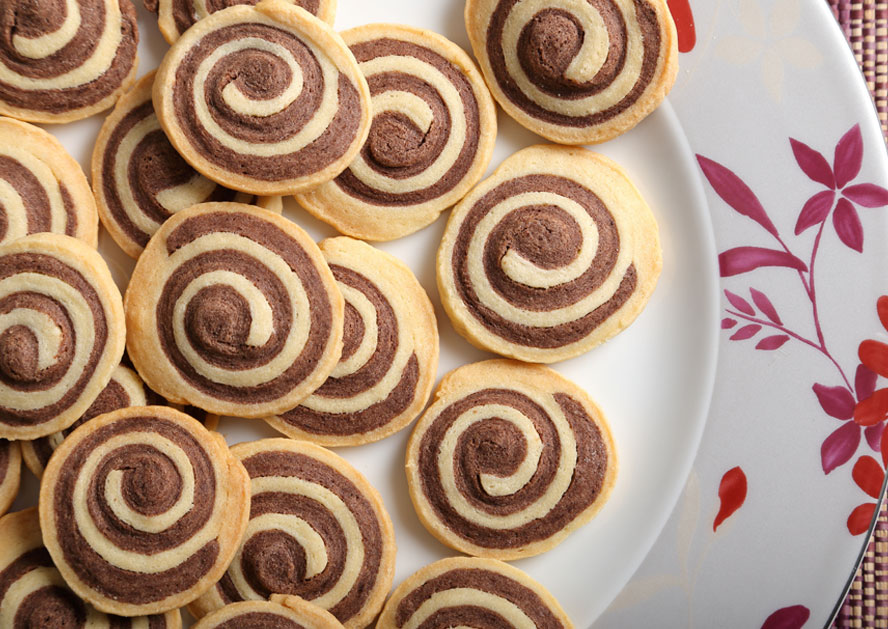 2-1/4 cups sifted flour
3/4 tsp baking powder
1/2 tsp salt
2/3 cup butter
1 cup granulated sugar
3/4 tsp vanilla
1 egg
2 Tbsp Smith's Whole Milk
1 oz unsweetened chocolate, melted
Sift flour and baking powder.
Cream butter and granulated sugar. Add egg and vanilla. Combine.
Divide dough into two portions and add the chocolate to one half.
Wrap and chill 1/2 hour.
Roll each and place chocolate on top of white dough. Roll into a log and roll in granulated sugar.
Wrap and chill 1/2 hour or overnight.
Slice from the end and bake on a greased cookie sheet or parchment or silicone pan, so they do not stick.
Bake at 375 F for 10 minutes.
They can be frozen.