«︎ Back to Recipes
Side Dish
Sweet Potato Soufflé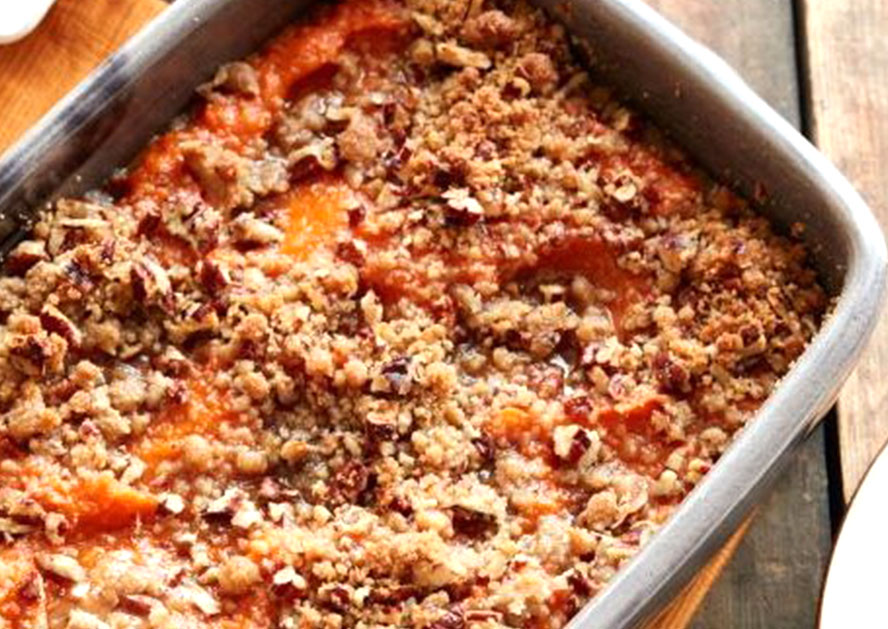 5 cups mashed sweet potatoes
1-1/2 cups sugar
2/3 cup Smith's Milk
3 eggs
2 sticks butter
1/2 tsp salt
1-1/2 tsp vanilla
1/2 cup flour
1-1/3 cups brown sugar
1 cup pecans, finely chopped
Prepare topping first, while boiling the sweet potatoes to be mashed.
In a bowl, melt one stick of butter, not too hot.
Add brown sugar and flour, mix, then add pecans. Set aside.
When potatoes are ready, drain.
Add one stick of butter, let it melt.
On low speed, mix potatoes, butter, milk, sugar, salt and vanilla until blended together.
Continue on medium/high speed, eggs, add one at a time until a slight bit fluffy/smooth
Spread potato mixture into a 9" X 13" pan.
Sprinkle the topping mixture over the potatoes.
Place in oven preheated to 350 F, for 40 minutes.