«︎ Back to Recipes
Appetizer
Spinach Dip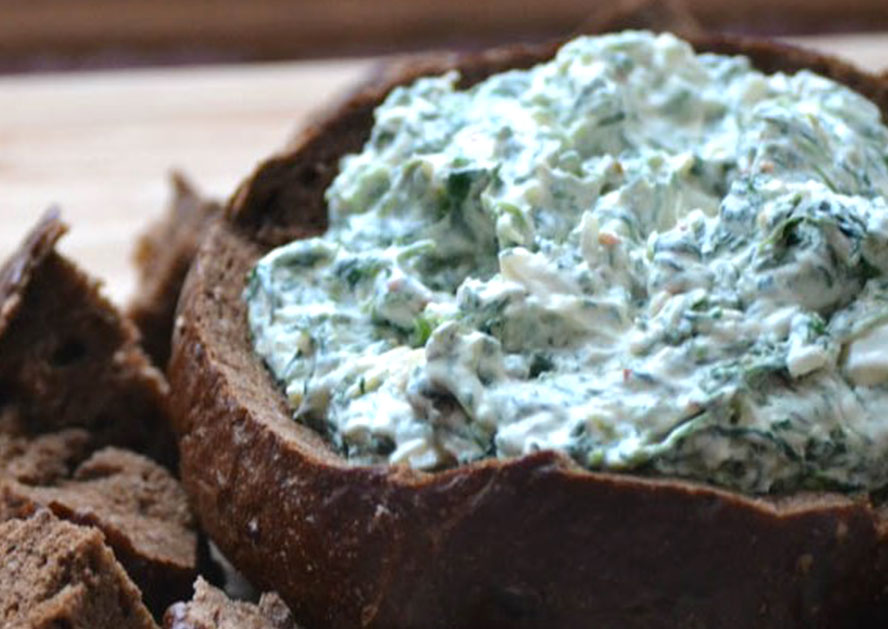 16 oz cream cheese
16 oz Smith's Sour Cream
1 packet vegetable seasoning
2 bunches green onions
2 boxes frozen spinach, thawed
In a large bowl, cream room-temperature cream cheese and Smith's Sour Cream together. Add packet of vegetable seasoning, blend. Set aside.
Drain liquid from frozen spinach, squeeze access liquid out with hands.
Add spinach to mixture, stir or use hand mixer; set aside.
Clean and wash green onions. Cut green onions until you get the desired amount you prefer.
Add to mixture, blend well, refrigerate until ready to use.
I use a large pumpernickel bread bowl and serve the spinach dip in the center.