«︎ Back to Recipes
Appetizer
Spinach Artichoke Dip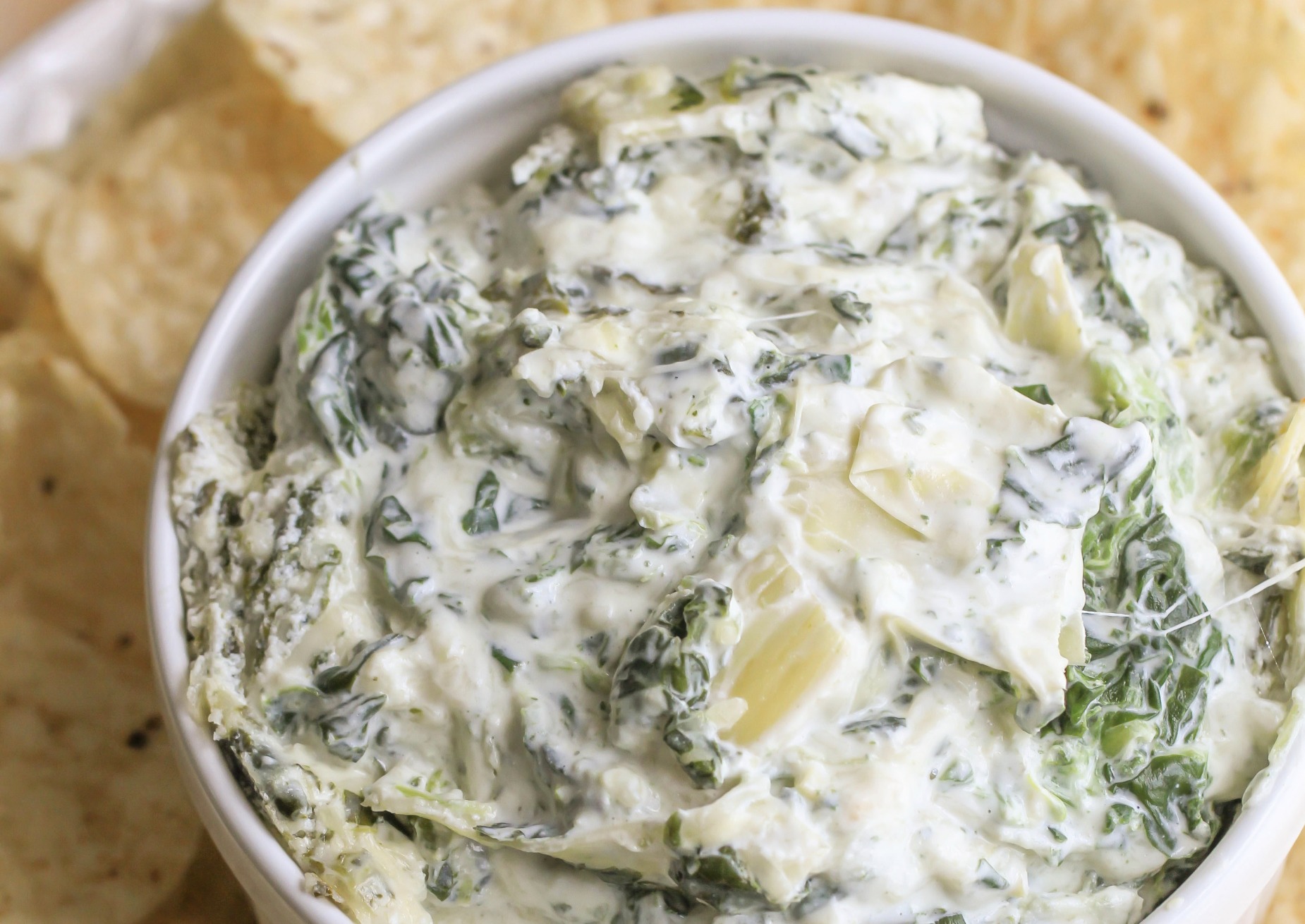 4 oz softened cream cheese
4 oz Smith's Sour Cream
4 to 6 oz Smith's Heavy Whipping Cream, depending on desired thickness
1/2 cup grated Parmesan cheese
1 Tbsp extra virgin olive oil
1 bag of spinach, chopped roughly
1 can artichokes, drained and chopped
1 clove garlic, finely minced
1/2 tsp red pepper seeds
1/2 tsp salt
1 tsp black peppercorns, crushed and skillet roasted for one minute
1 scallion, chopped
1 to 2 tsp Worcestershire sauce, taste desired
1 tsp sugar
corn chips for dipping
Dry roast in the skillet for 1 minute on medium heat the crushed black peppercorns.
Add extra virgin olive oil and crushed red pepper seeds in bloom for 30 seconds.
Stir in minced garlic and cook for 30 more seconds.
Add the well-drained artichokes and brown them slightly.
Add chopped spinach and stir till reduced to about 1 cup.
Stir in softened cream cheese and Smith's Sour Cream till mixed thoroughly, cooking over medium heat.
Reduce heat to low, stirring in Parmesan, Smith's Heavy Whipping Cream and Worcestershire sauce.
Top with scallion greens.
Serve warm with chips or transfer to cast iron and brown top.