«︎ Back to Recipes
Breakfast
Spiced Waffles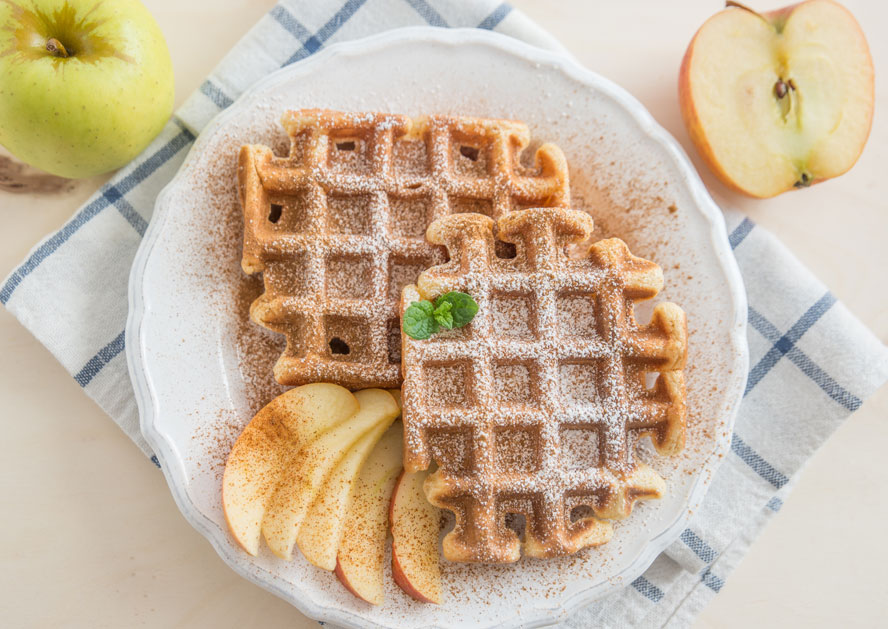 2 cups flour
1 tsp baking soda
1/2 tsp salt
1 Tbsp powdered sugar or sugar substitute
2 large eggs
1/2 cup melted butter, olive oil or coconut oil
1 cup Smith's Cottage Cheese
1 cup Smith's Whole Milk
1 tsp vanilla or almond extract
2 tsp cinnamon
1 tsp nutmeg
1 Tbsp fresh ground ginger
1 tsp black or red pepper (optional)
Sift together dry ingredients, set aside.
Mix well eggs, butter, Smith's Cottage Cheese, extract and spices.
Add half of the dry ingredients and Smith's Milk  to egg mixture, mix just until incorporated, then add remaining half of the dry ingredients and milk, mix again.
Spread 1/3 cup into waffle iron per 4" x 4" waffle. Cook until waffle iron indicates it is done.
For an extra-crisp waffle, lift lid of waffle iron, place one pat of butter on each waffle, cook again for an additional 30 seconds.
Batter keeps well in fridge for up to a week for easy breakfast in the morning.