«︎ Back to Recipes
Dessert
Sister's Strudel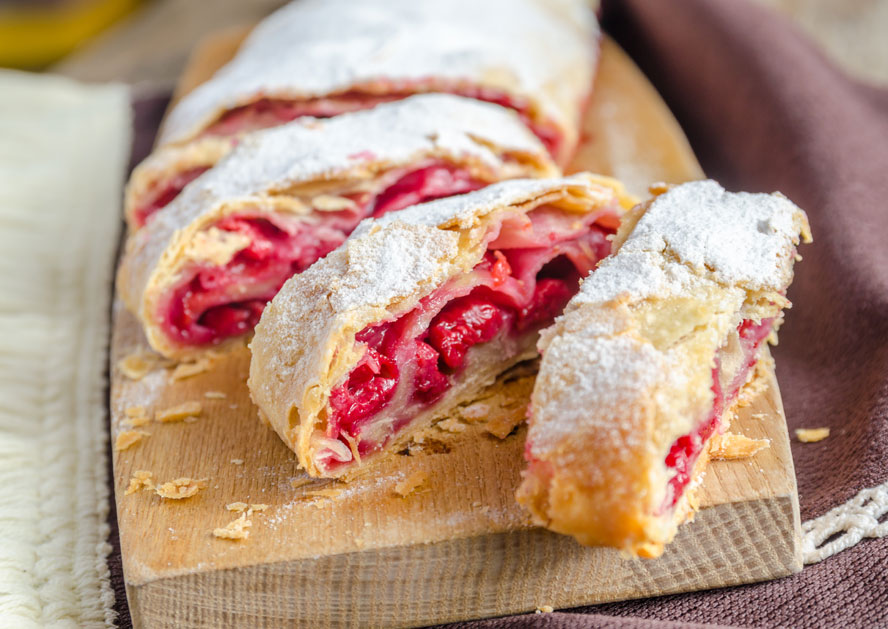 2 cups flour
2 sticks butter or margarine
8 oz Smith's Sour Cream
1/4 tsp salt
2 cans pie filling of your choice
Preheat oven to 375 F.
Cut flour, salt and margarine or butter together, like pie dough.
Stir in Smith's Sour Cream. Mix.
Refrigerate overnight.
Divide dough into two balls. Roll each ball flat on floured surface.
Spoon pie filling in center and fold edges in toward the center.
Bake on a cookie sheet at 375 F for 45 minutes.
Sprinkle with sugar, if desired.