«︎ Back to Recipes
Breakfast
Simple Sausage Gravy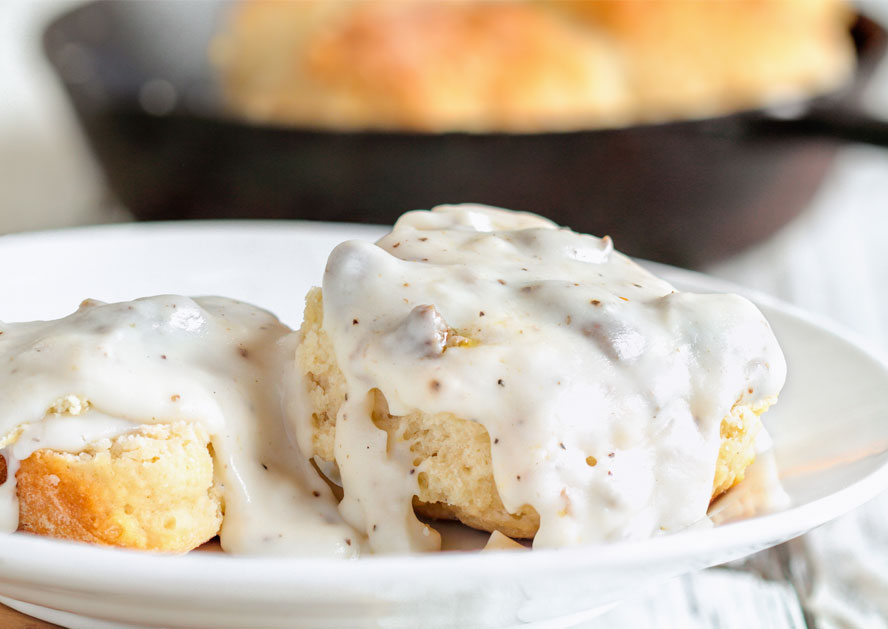 4 tbsp. flour
4 tbsp. Butter
4 cups Smith's whole milk
1 lb. cooked breakfast sausage
Salt and pepper, to taste
Start off with melting butter in a non-stick skillet or cast iron pan.
Once butter is melted, add flour and stir until combined.
Slowly start adding Smith's milk, while constantly stirring until you reach gravy consistency.
Remove from heat and add cooked sausage and salt and pepper to taste!
Serve over warm biscuits and enjoy!