«︎ Back to Recipes
Dessert
Pecan Bars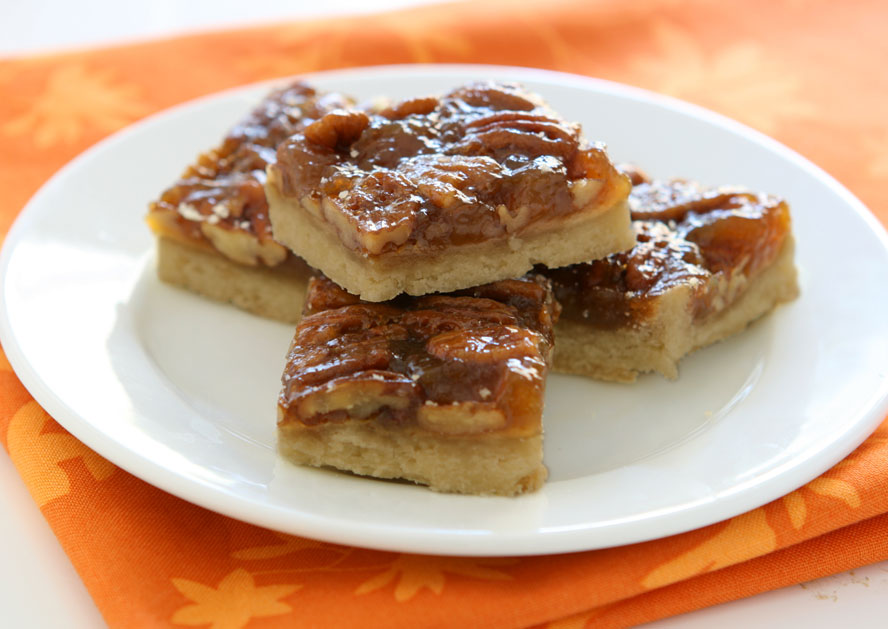 Crust:
1 - 1/4 cups Flour
1/3 cup Dark Brown Sugar
1/4 tsp. Salt
1 stick Salted Butter
Filling:
6 Tbsp. unsalted Butter
1/3 cup Syrup
1/3 Dark Brown Sugar
1/3 cup Smith's Heavy Cream
2 cups Pecans, chopped
Preheat oven to 350°F.
Line 9" x 9" pan with heavy duty non-stick foil.
Mix flour, brown sugar, salt and butter, press into lined pan and bake 12 to 15 minutes.
Remove from oven.
In saucepan, mix butter, syrup, and brown sugar.
Mix well, stir frequently until boils. Boil for 1 minute.
Remove from burner and mix in Smith's heavy cream, then stir in pecans.
Pour over crust and bake 22 - 25 minutes until bubbly. Remove from oven and let cool.
Once cool, lift out of pan and cut into bars and serve.