«︎ Back to Recipes
Dessert
Peanut Butter Blossoms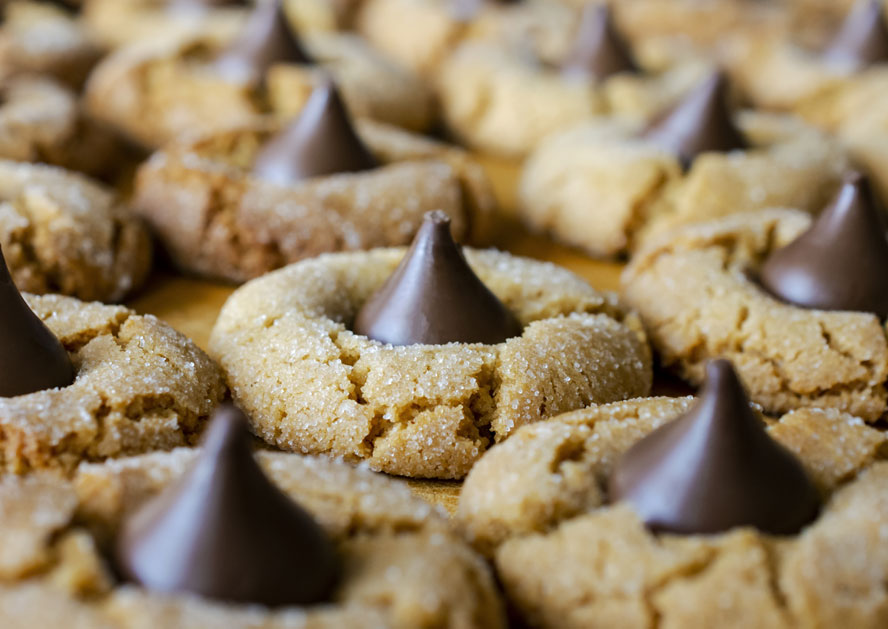 1 - 3/4 cups all-purpose flour
1 tsp. baking soda
1/2 tsp. kosher salt
1/2 cup butter, softened
1/2 cup smooth peanut butter
1/2 cup packed brown sugar
1/4 cup granulated sugar, plus more for rolling
1 egg
2 tbsp. Smith's milk
1 tsp. pure vanilla extract
Hershey Kisses
Preheat oven to 375°F and line two large baking sheets with parchment paper.
In small bowl, whisk flour, baking soda, and salt until combined.
In a large bowl, use a hand mixer to beat butter and peanut butter until smooth.
Add sugars and beat until fluffy and light in color. Beat in egg, then add Smith's milk and vanilla and mix until combined. Gradually add flour mixture, stirring on low, until just combined.
Roll a tablespoonful of cookie dough into a ball, then roll in sugar.
Place on baking sheet and repeat with remaining dough, spacing cookies at least 2 inches apart.
Bake until cookies have poofed and no longer look raw, about 8 to 10 minutes (They won't brown!)
Immediately top with Hershey Kisses before serving.