«︎ Back to Recipes
Beverage
Orange Pineapple Punch a la mode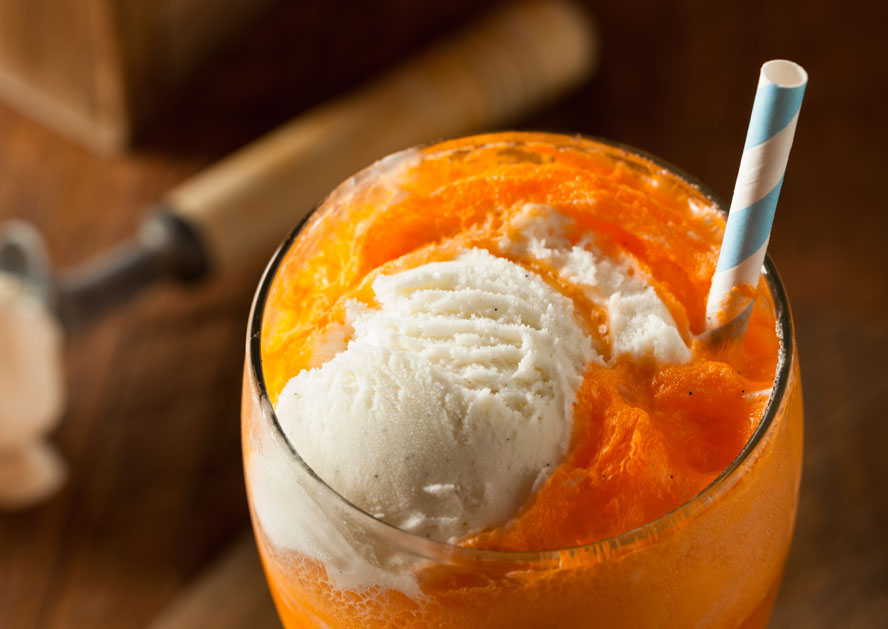 Garnish:
4 thin fresh orange slices, halved
In a 3-4 quart pitcher or container, stir together Smith's orange juice and sugar until sugar is dissolved.
Stir in pineapple juice and lemonade. Cover and chill for 1 to 2 hours or until serving time.
Chill eight 12 oz glasses. When ready to serve, gently stir ginger ale into orange juice mixture.
Place a 1/2 cup scoop of Smith's Ice Cream in each chilled glass.
Divide orange juice mixture over Smith's Ice Cream.
Garnish rim of each glass with a half slice of orange. Serve immediately.
Serves 8.