«︎ Back to Recipes
Dessert
Layered Pudding Dessert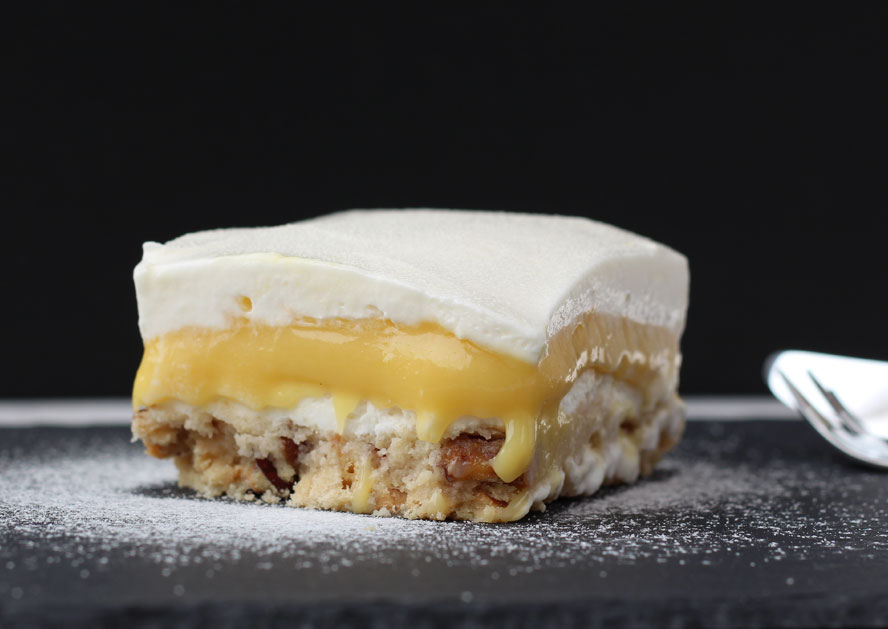 2 sticks butter
2 cups flour
1 cup pecans or English walnuts
16 oz cream cheese
8 oz whipped topping
1 cup powdered sugar
2 boxes instant pudding, any flavor
3 cups Smith's Milk
Preheat oven 350 F. Place two sticks butter in small bowl and melt in microwave.
Place 2 cups flour in small bowl. Add melted butter, mix.
Press into 9" x 13" baking dish.
Bake 10 minutes until lightly brown.
Cool.
With mixer, mix 1 cup powdered sugar, cream cheese and 1 cup whipped topping.
Spread on crust.
Mix 2 boxes pudding with milk.
Spread over cream cheese layer, then spread whipped topping over pudding layer.
Top with nuts or sprinkles, if preferred.
Store in fridge.