«︎ Back to Recipes
Dessert
Filled Raisin Cookies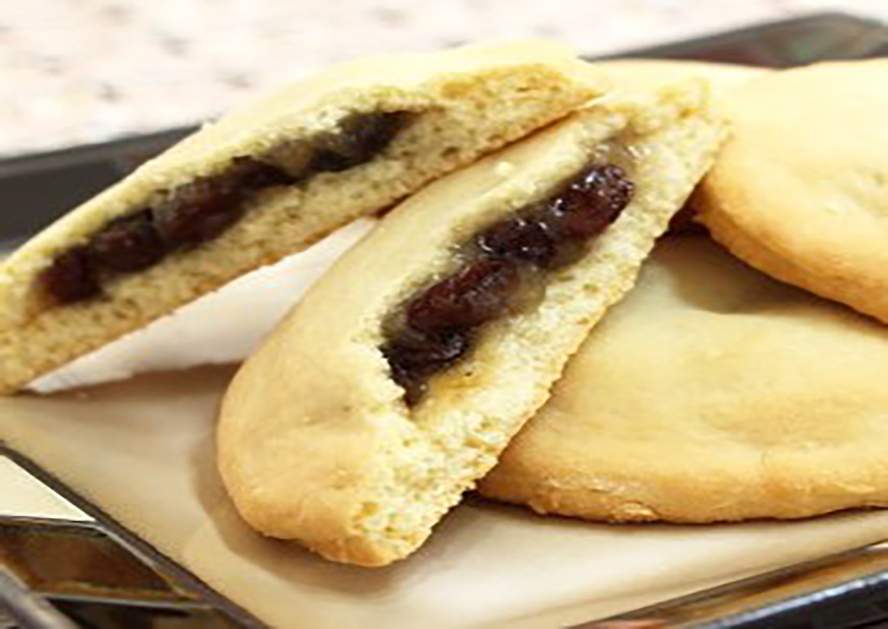 Cookie dough:
1 cup granulated sugar
1 cup brown sugar
1 cup vegetable shortening
2 eggs
3/4 cup Smith's Milk
2 tsp vanilla
3 tsp baking powder
1 scant tsp salt
5 cups flour
Filling:
3 cups water
1 cup raisins
1/2 cup sugar
1 Tbsp lemon juice
Cookie dough:
Mix granulated sugar, brown sugar and shortening in mixing bowl until well creamed.
Add eggs one at a time and mix well after each addition.
Mix dry ingredients, baking powder, soda, salt and flour, in a separate bowl.
Alternate adding vanilla, Smith's milk and dry ingredients until well mixed.
Roll out dough on lightly floured counter, cut with round cookie cutter.
Filling:
Place raisins, sugar and lemon juice in sauce pan.
Cook raisins 5 minutes, will be thickened.
Place cookie on baking sheet put 1 tsp of raisins on each cookie.
Top each one with another cookie and press the edges with a fork.
Bake at 375 F for 12-15 minutes. Should be lightly browned.