«︎ Back to Recipes
Dessert
Eggnog Custard Pie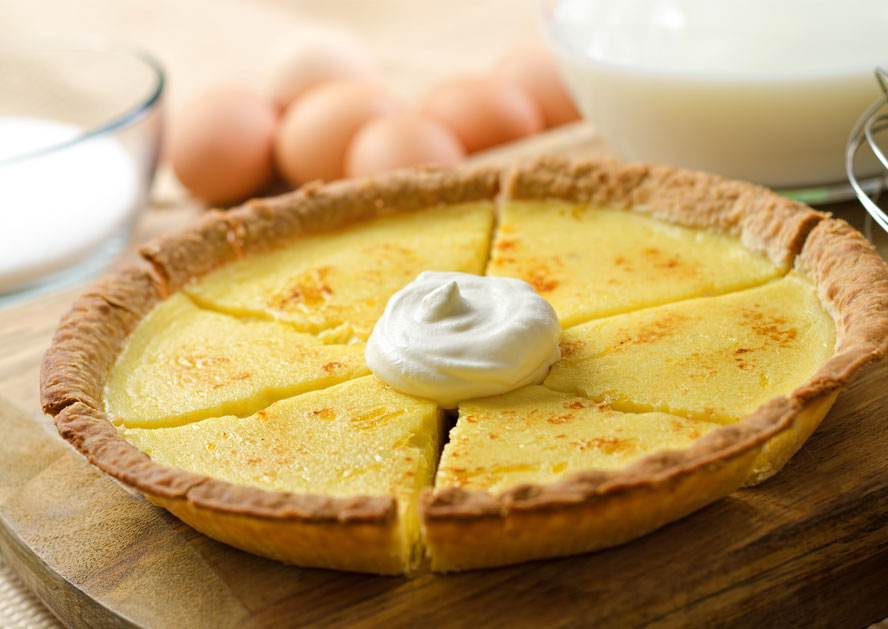 1 prepared pie crust in pan
4 large eggs
2 cups Smith's Eggnog
1/2 cup sugar
1 tsp rum extract
1 tsp vanilla extract
1/2 tsp freshly ground nutmeg
Preheat oven to 425 F. Roll pie crust, place into a pie plate and crimp the edges.
Place the crust in the fridge until ready to fill.
In a bowl, whisk together pie filling ingredients until smooth.
Pour filling into pie shell.
Bake for 15 minutes.
Reduce the temperature to 350 F and continue to bake 50-60 minutes, or until a knife inserted into the pie near the center comes out clean.
Cool on a wire rack, then refrigerate until ready to serve.
Top with Smith's Heavy Whipping Cream, if desired.