«︎ Back to Recipes
Appetizer
Dried Beef Dip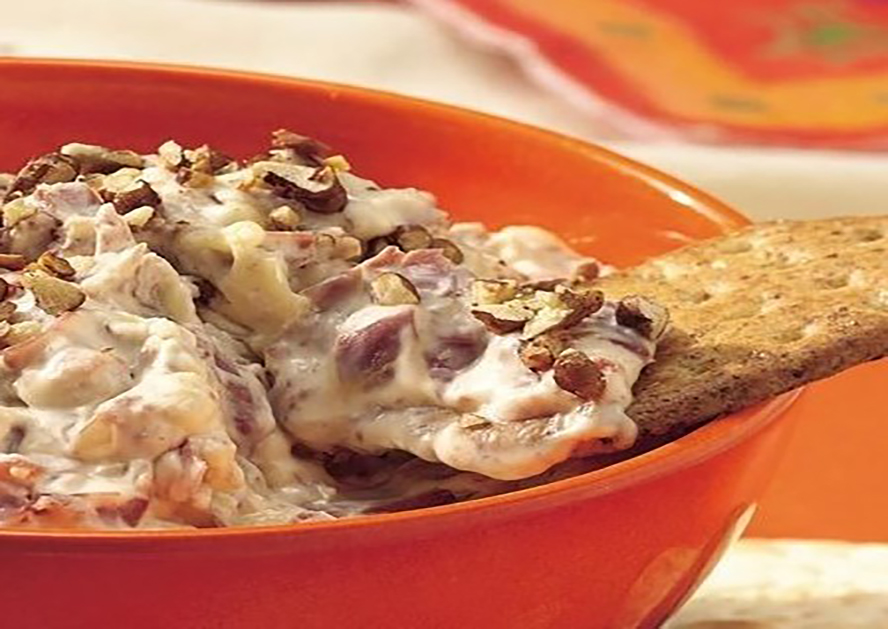 No-stick cooking spray
1 Tbsp unsalted butter
1 cup chopped pecans
8 oz cream cheese, softened
1/2 tsp garlic powder
1/2 tsp seasoned salt
1 cup Smith's Zesty Onion Dip
1/4 cup Smith's Heavy Cream
5 oz dried beef, finely chopped
Heat oven to 350 F. Spray a 1-1/2 quart baking dish with cooking spray. Set aside.
In a small skillet, melt butter over low heat.
Add pecans and cook for 1 minute, stirring often. Remove from heat and set aside.
Meanwhile, in a large mixing bowl, beat cream cheese, garlic powder and seasoned salt on low speed until smooth.
Add Smith's Zesty Onion Dip, Smith's Old Fashioned Sour Cream and Smith's Heavy Cream. Beat on low speed until evenly mixed.
Stir in dried beef.
Spoon into prepared dish. Top evenly with pecans.
Bake for 20 minutes or until bubbly.
Serve with your favorite crackers.
Serves 12