«︎ Back to Recipes
Dessert
Dreamy Eggnog Custard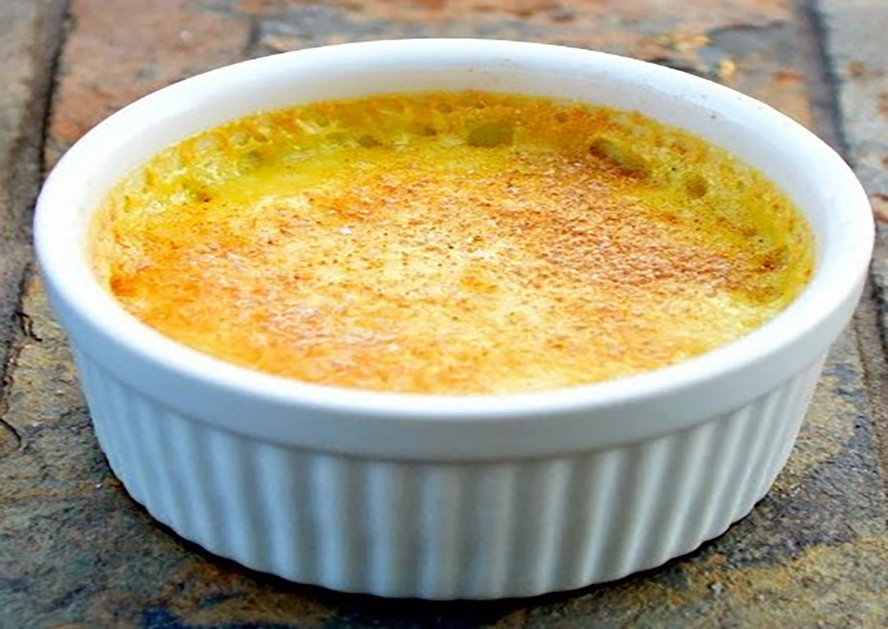 Combine Smith's Milk, Smith's Half & Half and Smith's Whipping Cream in large pot and slowly heat until steaming.
Whisk until well blended the eggs, granulated sugar, brown sugar and salt.
Once steaming, slowly pour about 1/2 cup Smith's milk mixture into the egg mixture while whisking to temper the eggs.
Repeat with another 1/2 cup Smith's milk mixture, then slowly pour the remaining milk mixture into the eggs while gently whisking and stir until sugars are dissolved.
Add the vanilla and rum extract before pouring the custard into serving cups.
Have serving cups ready in a hot water bath and pour into cups. Sprinkle each cup with the nutmeg and/or cinnamon.
Bake at 325 F for about 50 minutes. Custard should be set but not browned on top. It should still wiggle a bit in the middle.
Take out of oven and let cool for at least 30 minutes before setting in refrigerator.
Serve chilled.