«︎ Back to Recipes
Side Dish
Crock Pot French Onion Potato Soup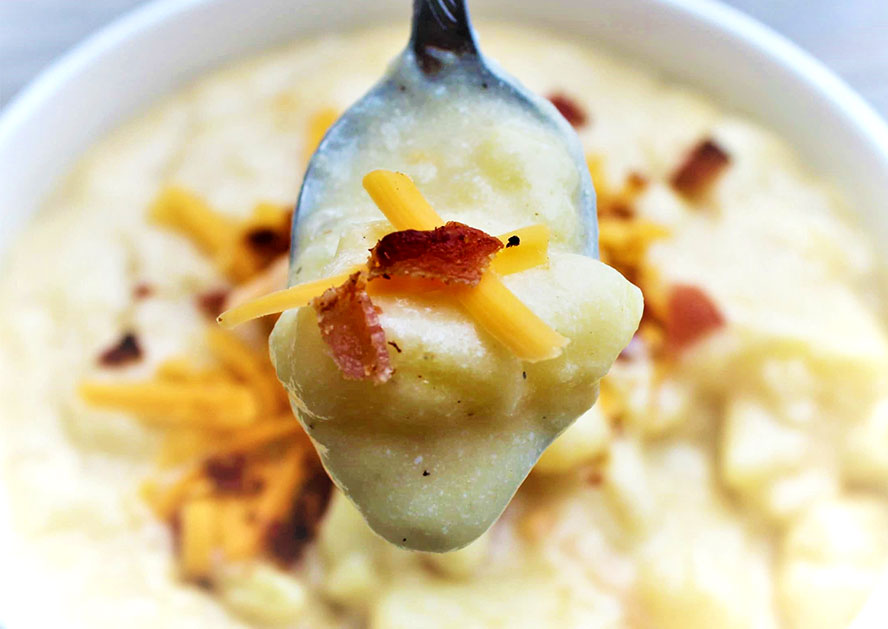 30 oz frozen diced hash browns
32 oz chicken broth
10-oz can cream of chicken soup
16 oz bacon, crumbled
8-oz package cream cheese softened
8 oz shredded cheddar cheese
Mix first 4 ingredients in a large crock pot that has been sprayed with cooking spray.
Cook on low setting for 8 hours or until potatoes are tender.
Last hour, cut cream cheese into cubes and stir in.
Stir in 4 oz of  Smith's French Onion Dip.
Serve topped with bacon bits and shredded cheddar cheese.