«︎ Back to Recipes
Side Dish
Creamiest Mac & Cheese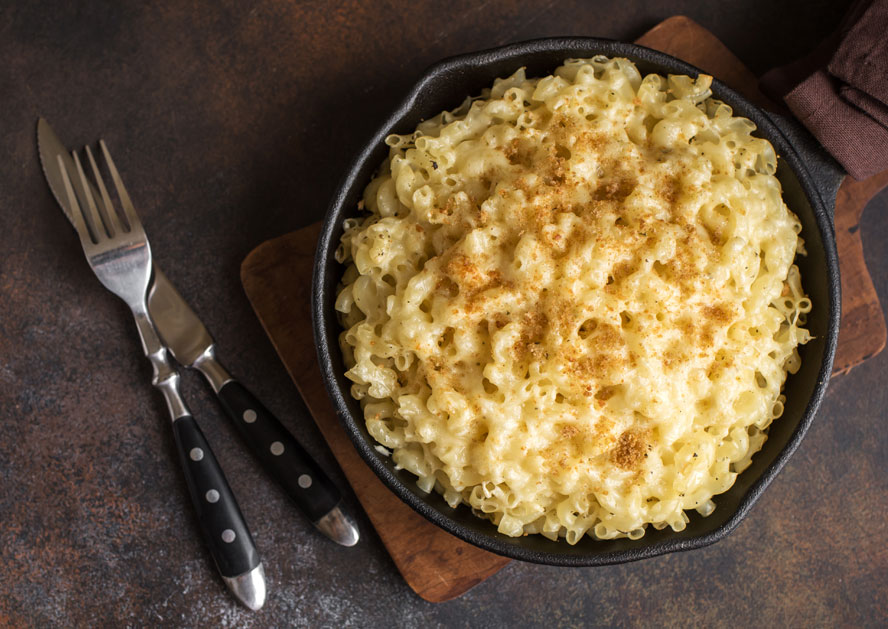 Macaroni:
2 cups elbow macaroni (uncooked)
4 cups chicken broth or stock
2 - 1/2 Tbsp butter
1 tsp garlic powder
1/2 tsp pepper
1/2 tsp salt
2-1/2 cups shredded cheddar cheese
1 cup shredded mozzarella cheese
1-1/2 cup Smith's Milk
Topping:
1/2 cup bread crumbs
1 Tbsp melted butter
Add the macaroni, broth, salt, pepper, garlic powder and butter to the instant pot. Set high for 5 minutes.
Quick release and open once unlocked, be sure to use a potholder when releasing.
Slowly stir in the cheeses and Smith's Milk.
Turn the broiler on. Place in a casserole dish.
Mix the toppings together and sprinkle over top the casserole dish.
Finish in the broiler for 2 to 5 minutes to brown the top.