«︎ Back to Recipes
Breakfast
Cranberry-Orange Sour Cream Muffins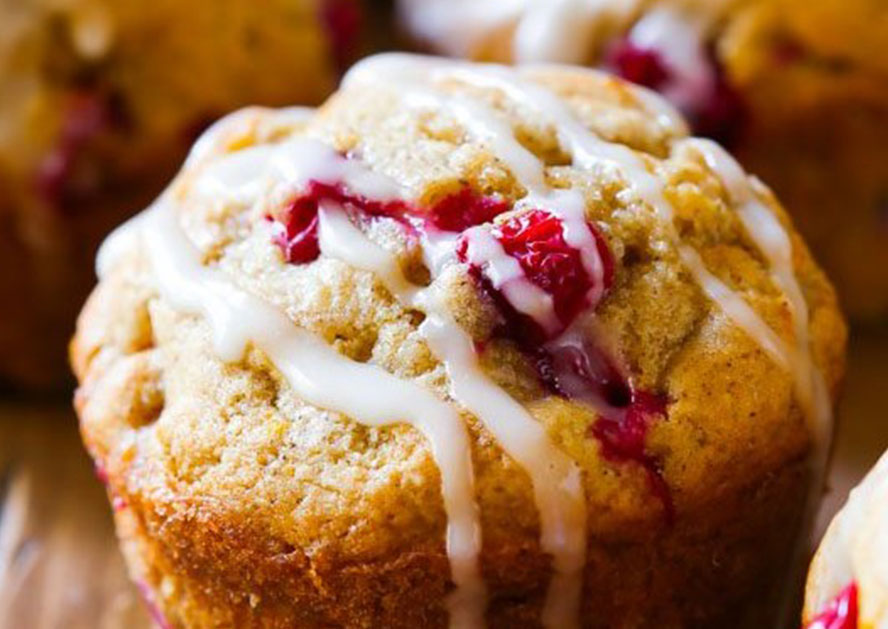 Preheat oven to 375 F. Butter muffin tins.
Grate the zest from the oranges. Combine the zest, 1/4 cup granulated sugar and 2 Tbsp Smith's Orange Juice in a small saucepan.
Stir over medium heat for about 2 minutes, until the sugar dissolves.
Add the butter, stir until melted, about 1 minute. Set aside.
In a medium bowl, stir together the flour, baking powder, baking soda, salt and the remaining 1/4 cup granulated sugar.
Add dried cranberries and stir. Set aside.
In larger bowl, whisk together the eggs, Smith's sour cream, Smith's milk, reserved orange mixture until smooth.
Add the combined dry ingredients and stir just until blended.
Spoon into the prepared muffin tins, filling each cup 3/4 full.
Bake until a toothpick inserted in the center of a muffin comes out clean, 15 to 20 minutes.
Cool in the tins for 3 minutes, then remove.
Glaze:
In small bowl, combine 1 cup powdered sugar and remaining 2 Tbsp Smith's Orange Juice.
Drizzle on top of the cooled muffins.
Makes 18 standard muffins.