«︎ Back to Recipes
Dessert
Classic No Bake Cookies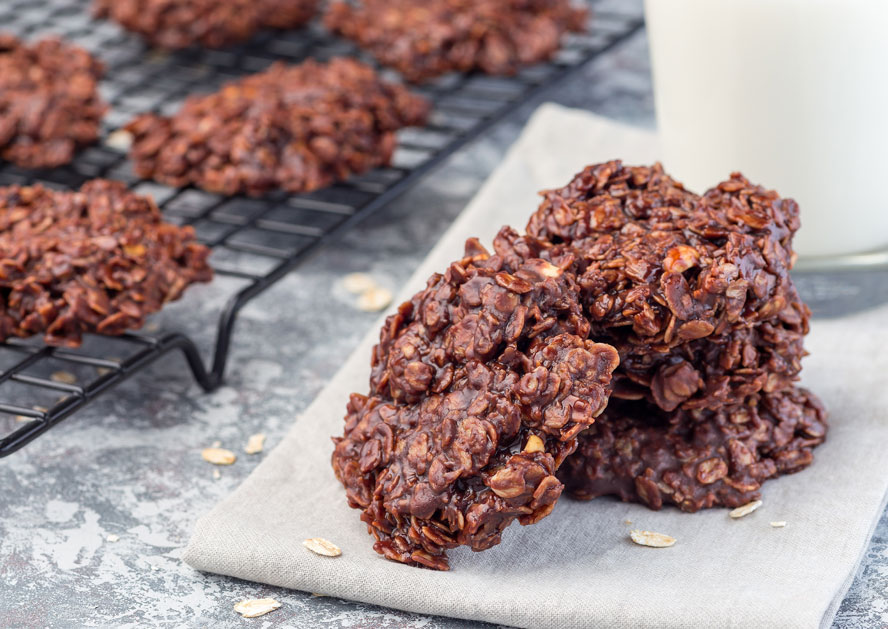 1/2 cup butter, cut into pieces
2 cups granulated sugar
1/2 cup smith's vitamin D milk
1/4 cup unsweetened cocoa powder
1/2 cup creamy peanut butter
1 tsp. vanilla extract
3 cups quick-cooking oats
Place the butter, sugar, Smith's milk, and unsweetened cocoa powder in a saucepan and heat over medium heat, making sure to stir often until the butter is melted and everything is well combined.
Bring the mixture to a rolling boil and allow to boil for 60 seconds (make sure to set a timer!), stirring occasionally.
Remove from the heat, and stir in the peanut butter and vanilla extract until fully combined.
Stir in the oats and mix until all of the oats are coated with the mixture and everything is well combined.
Drop spoonfuls of the mixture onto the prepared baking sheets (I like to use a 2 tbsp. cookie scoop).
Allow to cool for 20-30 minutes, serve, and enjoy with a cold glass of smith's milk or eggnog sprinkled with cinnamon.