«︎ Back to Recipes
Dinner
Christmas Eve Lasagna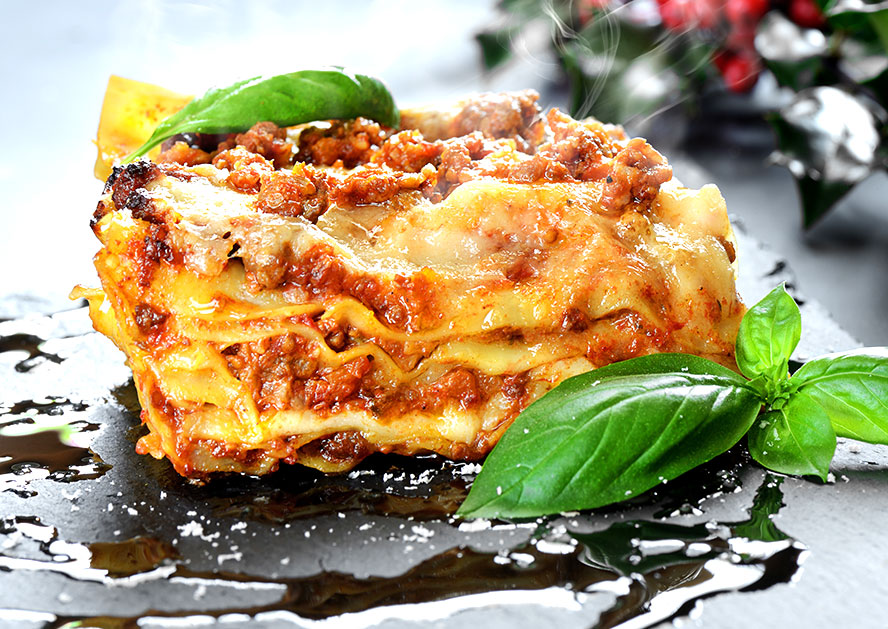 1 lb. hot Italian sausage
1 lb. lean ground beef
8 Tbsp. parsley flakes
1 1/2 tsp. salt, if desired
(1) 12 oz. can tomato paste
(1) 16 oz. can tomatoes, undrained
1 tsp. sugar
1 Tbsp. basil
1 clove garlic
1 1/2 tsp. salt
1/2 tsp. pepper
1/2 Cup grated Parmesan cheese
(2) pkg., 6 slices each, Mozzarella Cheese
a little chopped onion
8-9 lasagna noodles, cooked in salt and olive oil
Brown sausage and ground beef.
Add 6 Tbsp. parsley flakes, salt, tomato paste, tomatoes, sugar, basil and clove garlic to the sausage/ground beef mix. Simmer for 45 minutes.
Meanwhile, stir together: 2 Tbsp. parsley flakes, Smith's cottage cheese, salt/pepper, parmesan cheese and small amount of chopped onion. Set aside.
Cook lasagna noodles in water, adding a little salt and olive oil for 10-13 minutes.
Put a layer of noodles in the bottom of a large casserole dish (9" x 12") or pan. Spread cottage cheese mixture over the noodles (about 1/2 the mixture); then a layer of sliced mozzarella cheese; and finally, spread about 1/2 the meat sauce over the cheese.
Repeat the layers. After the last layer, top with Parmesan cheese and sprinkle with paprika.
Bake at 375°F for 30 minutes.
Let stand 10 minutes before cutting.