«︎ Back to Recipes
Side Dish
Cheesy Potato Casserole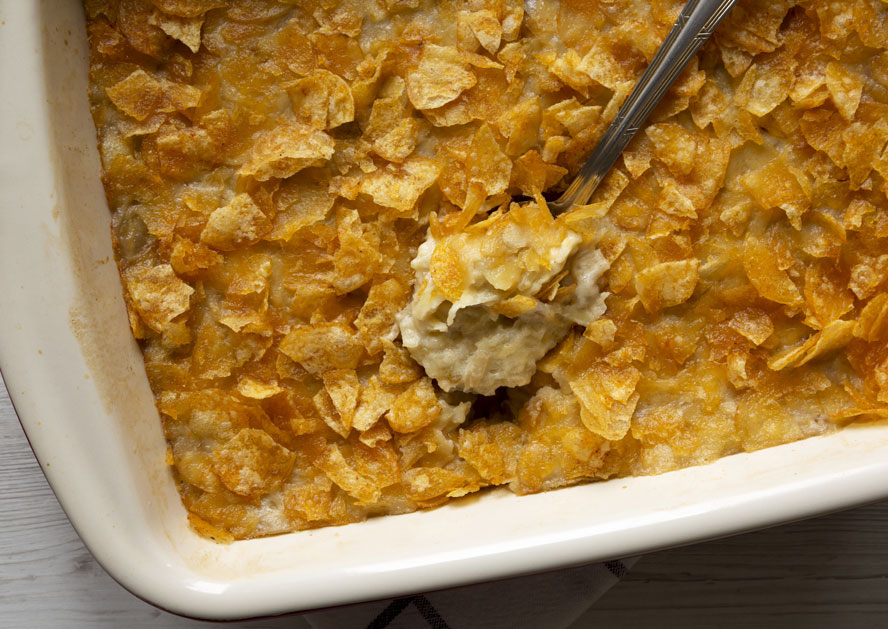 2 lb. bag frozen hash brown potatoes
1 stick butter
1/4 cup onion, finely chopped
2 cups shredded cheddar cheese
1 pint Smith's sour cream
1 can cream of chicken soup
salt and pepper, to taste
1/3 cup butter, melted
2 cups corn flakes, crushed
Melt butter and pour into a 9" x 13" baking dish.
Add hash browns.
Sprinkle onions on top. Add salt and pepper.
Mix Smith's sour cream and soup together then spread over potatoes.
Sprinkle cheese over top.
Mix together 1/3 cup melted butter and corn flakes.
Spread over top of casserole.
Bake uncovered at 350°F for 45-55 minutes.