«︎ Back to Recipes
Beverage
Carolers' Hot Chocolate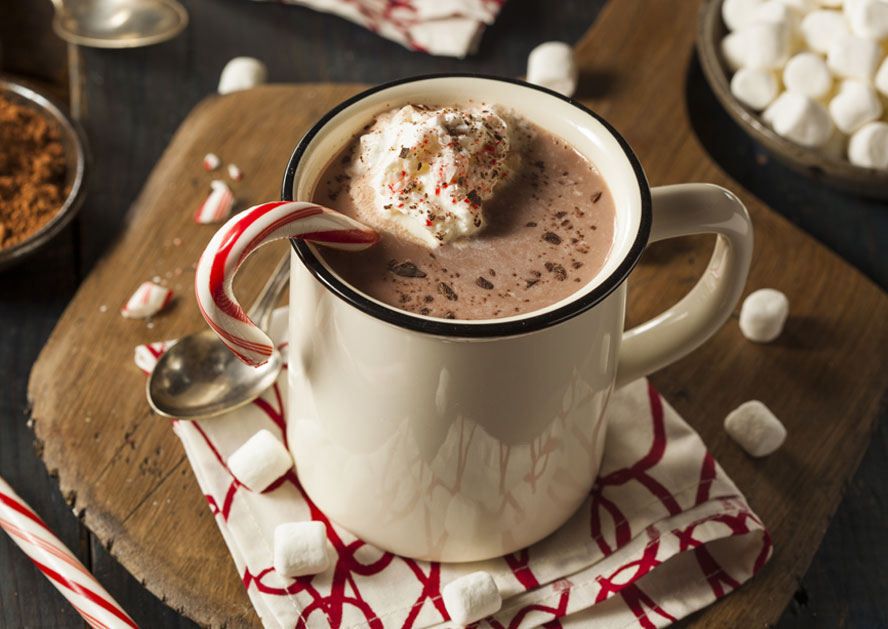 Hot Chocolate:
Whipped Cream:
Optional:
Candy Cane
cinnamon, ground
chocolate shavings
Hot Chocolate:
Melt chocolate and sugar in a 2-quart saucepan over medium heat.
In a separate saucepan, heat the Smith's Vitamin D Milk until small bubbles form on the top (do not boil).
Pour the heated milk into the chocolate/sugar mixture. Whisk over low heat until smooth.
Top with whipped cream.
Whipped Cream:
In a chilled bowl, beat chilled Smith's Heavy Whipping Cream and confectioners sugar just until it forms stiff peaks.
Stir with a candy cane, sprinkle with ground cinnamon, or top with chocolate shavings (optional).