«︎ Back to Recipes
Dessert
Caramels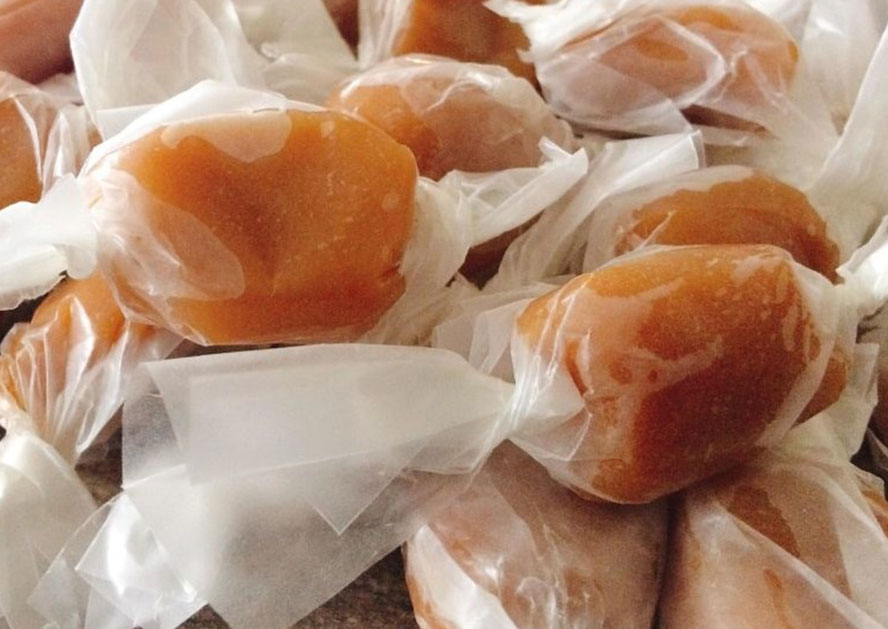 Cook sugar, Karo, butter and 1 cup Smith's Heavy Whipping Cream slowly, stirring until dissolved and mixture comes to 230 F on a candy thermometer.
Add rest of cream slowly.
Then do not stir again until thermometer comes to 237 F.
Remove from heat and gently stir in vanilla.
Pour into a buttered 13" x 9" dish.
When cool, cut into squares and wrap in waxed paper.